The Entrepreneurial Mindset: Unleash Your Business
Tue 5:00 PM to 6:15 PM
8 sessions ending Tue, Dec 8
Topic: Managing a Business
Entrepreneurial Mindset – Unleash Your Business
"Problems are simply opportunities in disguise. This powerful concept holds the secret to an entrepreneurial mindset. It holds the keys to creating success, regardless of your circumstances. It is a concept that anyone can apply. It does not require unique abilities or special talent, power or privilege."
~ Clifton Taulbert, excerpted from Who Owns the Ice House?
exposes participants to the fundamental aspects of an entrepreneurial mindset and the limitless opportunities it can provide. It is perfect for both in-business and aspiring entrepreneurs. This experiential, problem-based learning program focuses on getting you to take action. Reframe your mindset to see the opportunities right in front of you and create solutions that propel you toward success.
Drawing on fundamental concepts, listed below, the course exposes participants to the underlying thought and process that enables entrepreneurs with limited resources to identify, evaluate, and transform new ideas into successful endeavors.
Power of Choice
Recognizing Opportunities
Ideas into Action
Pursuit of Knowledge
Creating Wealth
Building your Brand
Creating Community
The Power of Persistence
Each lesson contains video case studies featuring a variety of "unlikely" entrepreneurs who share their knowledge and experience, thus reinforcing the practical application of the core concepts. Participants are then immersed in real-world entrepreneurial experiences that enable them to develop and hone entrepreneurial attitudes and skills.
Video about The Entrepreneurial Mindset - Ice House Entrepreneurship Program
Key deliverables from this course include:
Perform Customer and Stakeholder Interviews
Discover entrepreneurial opportunities and potential solutions that can become revenue streams
Develop and hone entrepreneurial attitudes, behaviors, and skills
Identify and overcome the self-limiting beliefs and ineffective ways of thinking and acting
Identify and interact with local entrepreneurs who can provide critical guidance and ongoing support
Now is the time to embrace this pivotal moment to re-envision and re-learn your business concept. Join us for a 8-week systematic approach to changing your mindset to recognize and create new and better opportunities to solve your customers' problems and challenges. The work is not hard but it takes perseverance and willingness to take action. Are you ready to unleash your business?
This program is presented by SBDC Milwaukee in partnership with Halfwassen & Associates, LLC and Connect Business Consulting

Your Instructors: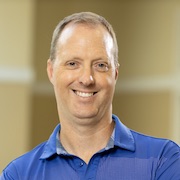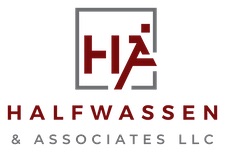 Brent Halfwassen - Entrepreneur Coach and Certified Entrepreneurial Mindset Facilitator
Founder & President Halfwassen & Associates, LLC Brent@halfwassen.com
Brent is the Founder and President of Halfwassen & Associates, LLC. He has individually coached hundreds of emerging entrepreneurs from pre-revenue through scaling phases. Focusing on the key actions needed to get into business quickly, Brent draws on his own start-up experiences to inspire and develop business owners to take their next steps to success. Brent values helping others become deeply anchored in Milwaukee's community. He is a Chartered Financial Analyst® and a Certified Entrepreneurial Mindset Facilitator.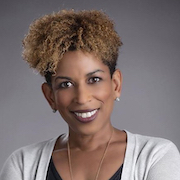 Kenge Adams - Entrepreneur Coach and Business Strategist
Founder & CEO Connect Business Consulting Kenge@ConnectBusinessConsulting.com
Kenge is the Founder and CEO of Connect Business Consulting. She is an enthusiastic industry leader and entrepreneur with expertise partnering with corporations and community organizations to effectively manage and execute business and community initiatives, programs, and projects. Kenge values building and maintaining strong relationships and works with organizations to improve their Corporate Social Responsibility (CSR).
---
Please note: This program is created to educate, advance and inspire your entrepreneurial mindset and business/business idea. These video sessions and chat logs will be recorded for sharing with the registrants and for training and marketing purposes. By attending these classes and participating in this program, you give SDBC Milwaukee, Halfwassen & Associates, LLC, and Connect Business Consulting the non-exclusive rights to use your email, images, testimonials, feedback and/or comments in any training, marketing or promotional materials. You have the right to opt-out of this program and not attend at any time. Please be mindful of trade secrets and proprietary information.
No refunds are available.
Fee: $ 349.00
$349 Fee, this is a $50 discount available until September 28. Full $399 Fee applies from September 29 through start of course. After registration, you will receive a separate email for payment
Already Registered?
Sign in
for more information.