Excel Your Sales - Your Fortune is in Your Follow Up
Topic: Business Accounting and Budget

PROGRAM DESCRIPTION
You know you need to track your income and expenses, but what else do you need to keep track of in your business to increase your sales and build your know, like, and trust?
Learning objectives
How you can build know, like, and trust with leads and clients.
What you need to track (besides income and expenses) and why it's important to know your numbers.
Understand and calculate how many sales you need to make to get to your gross revenue numbers.
Make the most of Microsoft Excel in your business with this online training course.
PRESENTER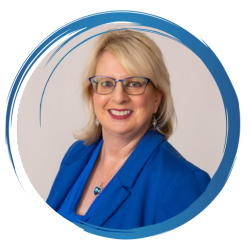 Tina Palmgren, Owner
Exceling Your Business
"I have honed my training skills and developed efficient processes in accounting, on the manufacturing floor, and in every department of every company I worked, increasing productivity, reducing data errors, and increasing your bottom line. I graduated with a BA in Accounting from Michigan State University in 1989and an MBA in Technology Management from the University of Phoenix in 2010. I am also Microsoft Excel 2010 Certified. I'm excited to eliminate your overwhelm and automate your paperwork, which will increase your bottom line and save you time."
Program Partner
This event is funded, in part, through a grant with the U.S. Small Business Administration. This program is in partnership with Nicolet College and the Small Business Development Center at UW-Stevens Point.

Fee: $ 50.00